Trusses & Panels
Quality Components for Quality Midwest Construction.
Hines Components is a top manufacturer of custom roof and floor truss packages in Northern Illinois. We have the capabilities to provide top quality custom wall panels as well. Our 25,000 square foot Kirkland facility houses three roof truss lines and one floor truss line. We utilize computerized saws and incorporate laser technology for accurate truss set-up and profiles. At Hines Components we know how important it is for you to receive high quality products at reasonable prices in a timely manner. From cost and schedule management to an in-house engineering/design department, we're here to ensure your success.
Component Details:
Roof Trusses:
Custom design and fabrication to customers plans
Trusses of all types (Common, Hip, Attic, Scissor, etc.)
Trusses up to 14′ tall before pig tops are required
Sheathed gables available
Hip caps for dropped down hip ends available
Valley trusses available
Floor Trusses:
Wood webbed floor trusses up to 24″ depth and 40′ length
Mechanical chases available
Lined up webs for easier access
Stair openings designed into floor system
Wall Panels:
Interior and exterior panels
Several types of sheathing available
Will sheath wall to specification
2×4, 2×6, 2×8, 2×10 and 2×12 framing available
Raked walls
Tall walls
Shop drawings provided upon request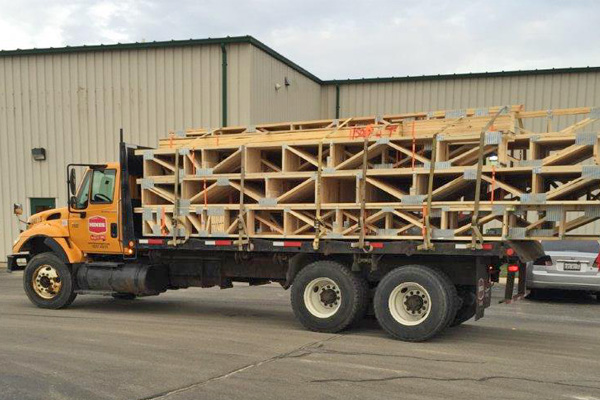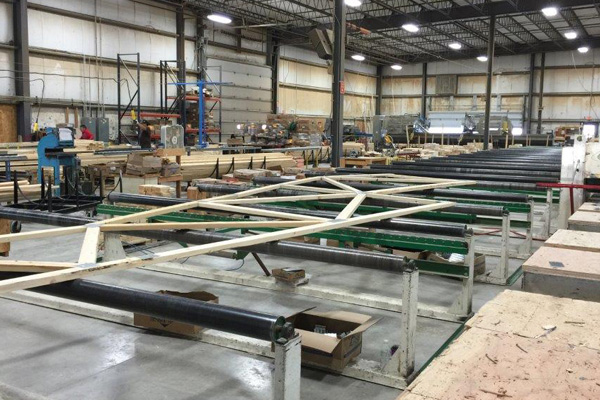 Questions? Thinking of Building? Want to Know More?
Please contact Hines Supply today for more information on our products and services!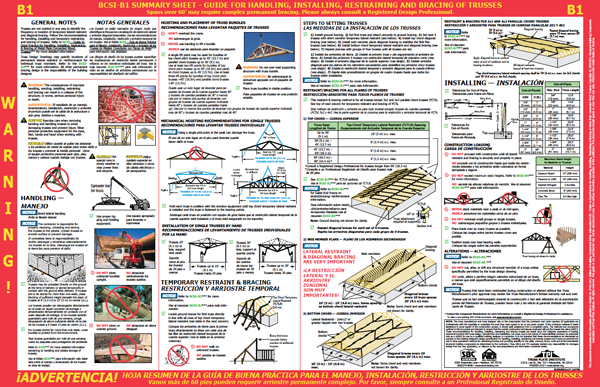 BCSI-B1 SUMMARY SHEET
Guide for handling, installing, restraining and bracing of trusses.